PYO this week open Monday 17th Wednesday 19th, Friday 21th and Saturday 22th February 2020 9am-1pm
We will next be open on Wednesday 12th, Friday 14th (original block at rear of property) and Saturday 15th February ( new front block) at our blueberry farm at 247B Paekakariki Hill Road. Call in and see David and Shelley and get your fresh blueberries.
Price
Our berries are the same price as last year – $20/Kg. Due to our short season we don't have eftpos.
Our bags or yours?
Use our buckets to pick your blueberries, which we then weigh and empty into our reusable bags, or you are welcome to empty your picked berries into your own recyclable containers to take home.
Can you bring your dogs?
Sorry you are not able to bring dogs to our farm
Do we have toilets?
There are lovely toilets in the Pauatahanui Village 2km before you get to us (sorry we don't have public toilets).
Where are we?
247B Paekakariki Hill Road, Pauatahanui (2.47km from the Pauatahanui village). We are on the left hand side, heading north and will have a large flowing red open sign. If you get to the Pauatahanui Golf Course (heading north) you've gone too far.
Covering our Blueberries – update
We have now netted both our blueberry areas. Covering allows us to protect our berries from birds as they are ripening, and allow us to protect developing fruit from frosts (to some extent), giving us much greater flexibility. We eagerly anticipate being in a position to provide our loyal and new customers with a greater yield.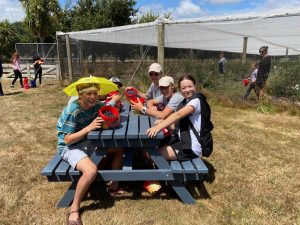 Your Feedback: Your Feedback is important to us! If you have any feedback on how you found dealing with us this year please email. We'd love to hear from you.
Payment Taken: cash, no eftpos onsite. Price/kg to $20, blueberries are bagged and weighed.
No toilets: You will find toilets in the Pauatahanui Village, many thanks
Frozen Berries: Ask about these
If you have any questions please feel free to contact us. Many thanks.
Subscribe to our Newsletter for updates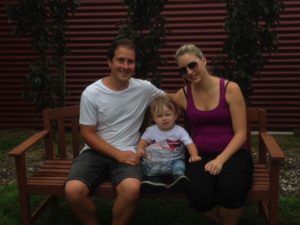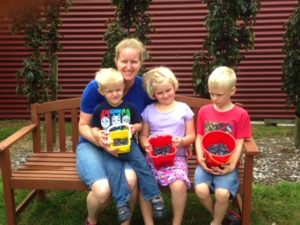 Our Location:
Come and visit us at: 247B Paekakariki Hill Road, Pauatahanui. That's 2.47km from Pauatahanui Village heading north up Paekakariki Hill Road. We are on the left hand side.